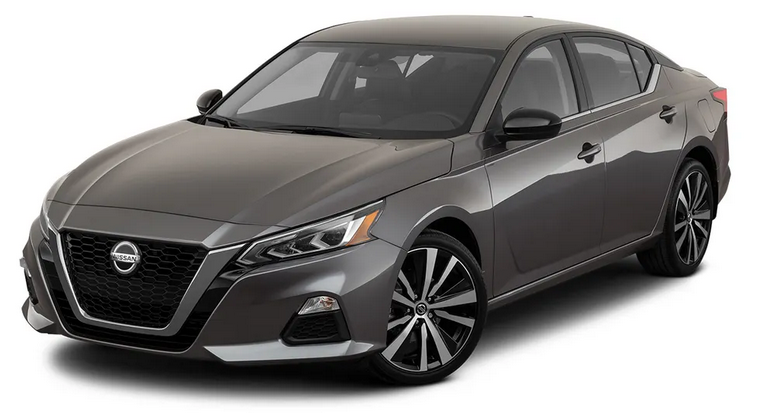 Buy Nissan Altima Tyres Online in Dubai, UAE
Posted on April 5, 2023 by admin
The Nissan Altima is one of the most popular models in the UAE. It is known for its impressive performance, style, and safety features. As such, it has become a top choice among car owners in Dubai, UAE.
This article will discuss how to buy Nissan Altima tyres online in Dubai, UAE. It will provide an overview on what types of tyres are available and where they can be purchased from. In addition, it will address possible concerns that may arise when selecting and purchasing these tyres online.
Benefits Of Buying Nissan Altima Tyres Online
When searching for the best tyres for a Nissan Altima, one of the most convenient and cost-effective options is to buy them online.
Online shopping provides a wide range of advantages for customers looking for new tyres for their car. Firstly, it offers an extensive selection of quality tyres at competitive prices from different suppliers. This makes it easier to compare deals and find the perfect set of tyres that meet all requirements within budget.
Furthermore, many websites like protyres.ae offer free fitting services with every purchase, which eliminates any additional costs related to installation. Additionally, buying online also saves time by allowing users to shop anytime and anywhere without having to visit physical stores or wait in long queues.
All these benefits make online purchasing a viable option when looking for reliable Nissan Altima tyres at affordable rates with hassle-free delivery and installation.
Types Of Tyres For Nissan Altima
Protyres.ae is an online tyres shop in Dubai, UAE that offers a wide range of tyre selections for Nissan Altima. The selection includes summer and winter tyres from premium brands such as Pirelli, Bridgestone, Michelin and Continental. Customers can choose from multiple size options to suit their vehicle's needs.
Additionally, Protyres.ae also provides a variety of services related to tyre installation such as wheel alignment and balancing. The store also allows customers to purchase new rims along with the tyres they select while providing mounting and balancing services free of cost regardless if you buy one or four tyres at once.
Furthermore, Protyres.ae offers competitive prices on all its products due to its direct relationships with manufacturers which allow them to provide customers with quality products at great rates.
How To Choose The Right Tyres
When it comes to choosing the right tyres for a Nissan Altima, there are several factors to consider.
It is important to ensure that the tires fit properly and have adequate tread depth for safe driving in wet conditions.
Additionally, buyers should research the different types of tyre available from online retailers in Dubai, Sharjah, or Abu Dhabi to find one that suits their individual needs and budget.
Before purchasing new tyres for a Nissan Altima, it is essential to get an accurate measurement of wheel alignment and balance using digital technology.
This will help avoid any potential problems with handling and tyre wear down the line.
Furthermore, when installing the new tyres on your vehicle, experts recommend filling them with nitrogen gas as opposed to compressed air as this helps maintain optimal pressure levels over time.
Finally, regular rotation of tyres allows even distribution of wear which can significantly extend their lifespan.
Advantages Of Buying From An Online Store
Buying tyres for a Nissan Altima in Dubai, UAE from an online store has numerous advantages. These include the convenience of being able to purchase items from the comfort of home or work and at any time that is convenient; not having to deal with sales staff and their potential pressure tactics; being able to compare prices between different stores instantly due to easy access to information on products; and potentially finding discounts that are available at certain times.
Additionally, when ordering through an online store customers can often take advantage of free shipping which reduces the overall cost associated with buying car parts.
Furthermore, reviews left by other customers may help individuals make informed decisions about purchasing specific products without needing to rely solely upon the opinion of a single shopkeeper or salesman.
Tips For Buying Tyres Online In Dubai, Uae
The process of purchasing tyres online in Dubai, UAE is becoming increasingly popular among car owners. There are many benefits to shopping for tyres online that can save time and money when compared to visiting a physical store.
To ensure the best possible experience when buying tyres online in Dubai, it is important to consider several factors such as brand reputation, price comparison, delivery options, and customer service.
Before purchase, customers should research various brands to find the right tyre for their vehicle's needs. It is also useful to compare prices between vendors and opt for those with free or discounted delivery services offered.
Additionally, look into any customer service policies provided by the company so you know what kind of support you would receive if something goes wrong with your order. By taking these steps prior to making an online purchase of tyres in Dubai, buyers can be sure they get the best value for their money while ensuring all their requirements are met.
Conclusion
The advantages of buying Nissan Altima tyres online are plentiful.
Customers can choose from a wide selection and benefit from convenient delivery options, as well as competitive prices.
Additionally, the process of choosing the right tyres for your vehicle is simplified by reading reviews and conducting research on different types of tyres available in Dubai, UAE.
Furthermore, opting to purchase tyres online also allows customers to compare prices across various vendors and make an informed decision.
Therefore, when it comes to purchasing Nissan Altima tyres in Dubai, UAE, shopping online is a great way to save time and money while getting quality products.
Protyres.ae is a great place to buy Nissan Altima tyres. We offer a wide range of tyres for the vehicle at competitive prices. Our selection includes high-performance, all-season and Summer tyres, as well as specialty tyres for off-road driving. Protyres.ae also offers professional tyre fitting services and We have a team of experienced professionals who can help you find the best tyres for your Nissan Altima. Additionally, We offer Free Fitting, Digital Wheel Balancing, Nitrogen Gas and Tires Rotation.